Find A Dentist To Help You Answer Why I Have A Toothache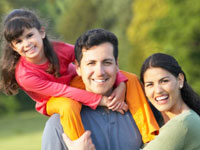 There are many causes of toothache and pain in the area of the mouth. When experiencing pain and/or swelling, it is important to see your dentist to have the area evaluated. The pain and/or swelling is most often related to a disease process that originates within a particular tooth.
The pulpal tissue within the tooth can be irritated by bacteria, external traumatic events, repetitive or extensive dental care procedures, or even periodontal disease causing a toothache. When this irritation occurs, the pulpal tissue reacts by becoming inflamed.
Since the pulpal tissues and the tissues supporting the tooth have a rich supply of nerve fibers, the inflammatory process can cause pain as these nerve pathways are stimulated. Additionally, the pulp tissue is encased inside tooth structure and it cannot swell and expand in reaction to injury like tissues in other areas of the body.
When the injured pulp tissue attempts to swell within the confined root canal space, the pressure buildup can cause a significant toothache.
Pain originating from the dental pulp can be either "spontaneous" or "elicited." Spontaneous pain occurs without an identifiable stimulus, whereas elicited pain occurs only in specific situations. Elicited pain requires a specific stimulus such as drinking cold or hot fluids or biting on the tooth.
As is typical anywhere in the body, the initial stages of a disease process do not always cause symptoms. Millions of teeth have irreversible pulpal disease yet the patients have no clinical symptoms.
Most of these situations will become evident when the dentist obtains a thorough history, does a clinical examination, performs specific tooth tests, and takes a series of well-angulated radiographs. It is important to note that pulpal disease can refer pain to other areas within the head and neck.
If the results of the endodontic examination indicate that root canal disease is not the source of the patient's toothache, then the dentist must consider other possibilities. When attempting to identify the source or cause of facial pain and/or swelling, the dentist must consider that the symptoms could actually originate in a tooth (endodontic disease), the gum tissues (periodontal disease), the muscles (myofacial pain), the joints (TMJ), the sinuses (sinusitis), or even the surrounding vascular (blood vessels) or nerve tissues.
Facial pain requires an accurate diagnosis so that the proper treatment can be recommended. At times, various medical and dental specialists may need to be consulted before an accurate diagnosis can be determined.
By Clifford J. Ruddle, DDS, in collaboration with Philip M. Smith, DDS
Women's Dental Care FAQs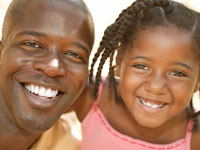 Q. Why is it important that women be concerned with their oral health?
A. For many women, oral health changes throughout the different stages of their life, due to surges in sex hormone levels. The dentist may request to see the patient more frequently during hormonal surges.
Q. Gum disease tends to run in my family. What's the best way to prevent and treat it?
A. To prevent periodontal disease, dentists recommend the basics to all their patients: Brush at least twice a day, and floss once a day to remove plaque. Most people should see a dentist twice a year. Because of family history, some women may need to brush and see their dentist more often. There are also new medications that help fight gum disease. Recently, the Food and Drug Administration approved an oral drug, Periostat, which may improve tooth attachment and stop tissue destruction. Two other new products, Atridox (an antibiotic) and PerioChip (an antibacterial), are applied to the gums by your dentist. These medications are to be used in conjunction with traditional gum disease treatments, such as scaling and root planing.
Q. What problems occur for girls during puberty?
A. The surge in hormones that occurs during puberty may cause swollen gums, especially during menstruation. Herpes-type lesions and ulcers also can develop. They also may experience sensitive gums that react more to irritants.
Q. What gum problems may occur during menstruation?
A. Women may experience red, swollen, tender gums (gingivitis) a few days prior to their menstrual period because of increased levels of progesterone in their bodies. These changes occur because of an exaggerated gingival (gum) response to bacterial plaque and generally resolve toward the end of the menstrual period or shortly thereafter. To combat these symptoms, a dentist may recommend more frequent cleanings, fastidious home care, and possibly an anti-microbial mouth rinse or special toothpaste.
Q. Can women develop cold sores related to the menstruation cycle?
A. Yes, a few days before menstruation begins, some women may experience an activation of cold sores (herpes labialis). These sores occur on the lips and usually heal by themselves within 10 to 14 days. A dentist and/or physician may prescribe a topical medication for treatment.